INVESTMENTS

In recent years there have made significant investments in machinery and state-of-the-art technology that have enabled us to improve the production processes, and everything related to quality control.
All our products are manufactured in our advanced production lines in Couso, Ribeira. In 2019 we have started our renovation and the expansion of our plants, laboratories and our commercial and administrative offices.
It will be a place where you can breathe crafts and where last generation robots will work in perfect harmony with our highly qualified workers.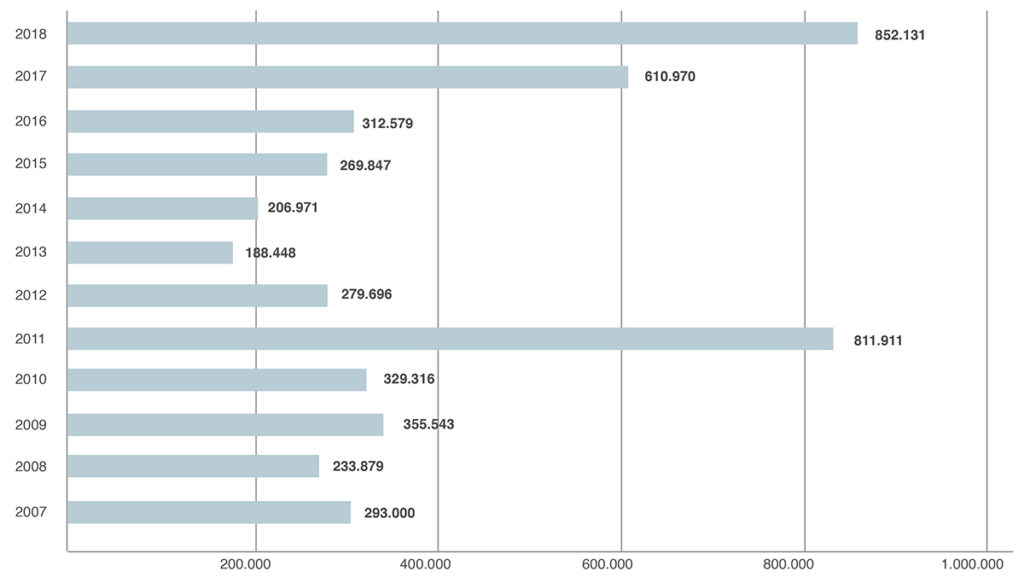 Investments 2019:
By the end of 2019 we will have undertaken the following investments:
Depalletized container automation

Automatic closed, palletizing and depalletizing system

Automatic link and inspection to warehouse in Couso
Integration of the automatic line of club boarding in Couso

New automatic tuna bag line for 1 kg, 2.5 Kg and 6 Kg formats.
The planned investment will be a total of € 3 MM
2020 Investments:
By the end of 2020 we will have undertaken the following investments:
Construction of a new manufacturing hall attached to the current one of 5,600 m2

New refrigerator for a capacity of 2,000 tons
The planned investment will be a total of € 5 MM